It's All About You….. Our Client
Welcome to XO Hair Co
XO Hair Co is a bright and welcoming hairdressing salon located in the heart of Blackburne Square in Berwick. For more than 15 years, we have proudly provided the highest quality and attention-to-detail in hairdressing services for both men and women. Our team of highly qualified hair stylists are trained in all aspects of hairdressing, ranging from colours to foils, formal up-dos to cuts, hair treatments or hair styling for that upcoming event. Our passionate and highly experienced team of stylist have a world of knowledge for hair. Keeping up with what's on trend is a must to us all.
BERWICK'S TRUSTED LOCAL HAIR SALON
Here at XO Hair Co, we live and breathe our passion for hair. We love empowering our clients to look and feel their best with professional hair cutting, colouring and styling services. We believe in the importance of building great relationships with our clients, and many of our clientele have been coming to us for many years–even clients who have moved away. Enjoy a hot cup of tea or coffee, professional advice, exceptional customer service and a local salon atmosphere that will make you feel at home. Our professional hairdressers will create a look that suits you and your lifestyle, utilising our range of hand-selected professional hair products from Matrix and Affinage. We also offer beauty treatments and services, including facial and basic body waxing, eyebrow tinting and eyelash tinting.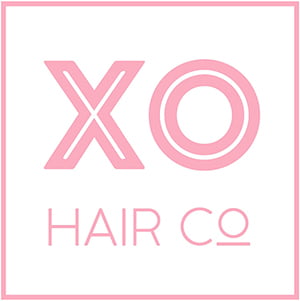 Let us take care of you today! Come visit us
Located at the Shop 3 Blackburne Square, Berwick XO Hair Co is a beautiful urban retreat where you take centre stage. We are all about modern and high-quality hair services. You'll be in the professional hands of our experienced and highly trained hair stylists for affordable prices.
What our customers have to say
I would just like to say Thanks Jo for a fantastic first experience at Visions. I really love my colour and cut. All the staff are very friendly and caring .Very Enjoyable and I will be back ???
Sharon W.
Great, friendly and professional staff! Always very accommodating to what you want. Been a satisfied customer for many years.
Cinta H.
Great friendly staff and management. The atmosphere is professional yet relaxed. They know exactly what i like done and how to do it. I highly recommend them for both men and women.
Damian D.
The ladies at visions are very professional and experienced. From wedding hair ups to simple cuts they can do it all. Their advice is always great and they are a friendly group of ladies. I can't recommend this salon highly enough.
Lisa J.
Its great to finally find a hair dresser that knows hair. The ladies are just so nice too
Margaret S.
This salon is amazing. The staff are fabulous, they actually listen to what you want and the prices are extremely reasonable. Nothing is too much trouble for these lovely girls and they go out of their way to make their clients feel special. I wouldn't waste my time going anywhere else.
Kerry K.
After my lovely husband decided to give me a head scratch and unintentionally knot my whole head I knew it was going to need to be cut. Thank you for saving my hair!! Lovely staff and very professional. Thank you so much.
Caitlin E.
All the ladies here are lovely. Adrian does a lovely job every time, Their colours are always exceptional, and I always look forward to my coffee and biscuit!
Karyn H.
Thank you ladies, thank you Natasha. I love my hair!!! Thank you for the long hours giving me that makeover I so desperately wanted & needed. Very happy with you all and your work, I will definitely be back.
Isabelle T.
Thanks for my hair Natasha!! Loved the curl so much!! Great job!!
Joanne B.